Happy Birthday to
Sourav Ganguly - The Bengal Tiger of Indian Cricket


He exults after scoring a hundred in
the first test at Brisbane, Australia in 2004.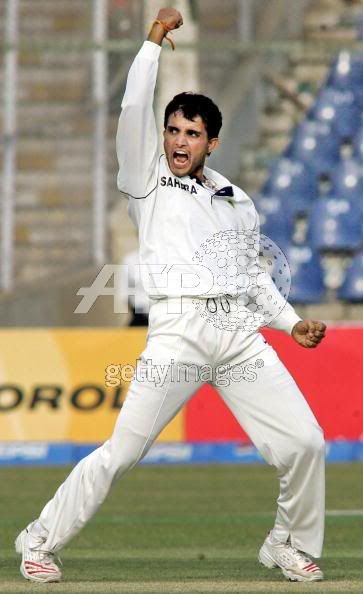 He is also an very effective bowler.
He made us into a TEAM, choosing without
discriminating about region, and sticking to
those whom he knew would deliver and give us victories.
So no wonder the boys LOVE him.
And he also won us LOTS OF TROPHIES.